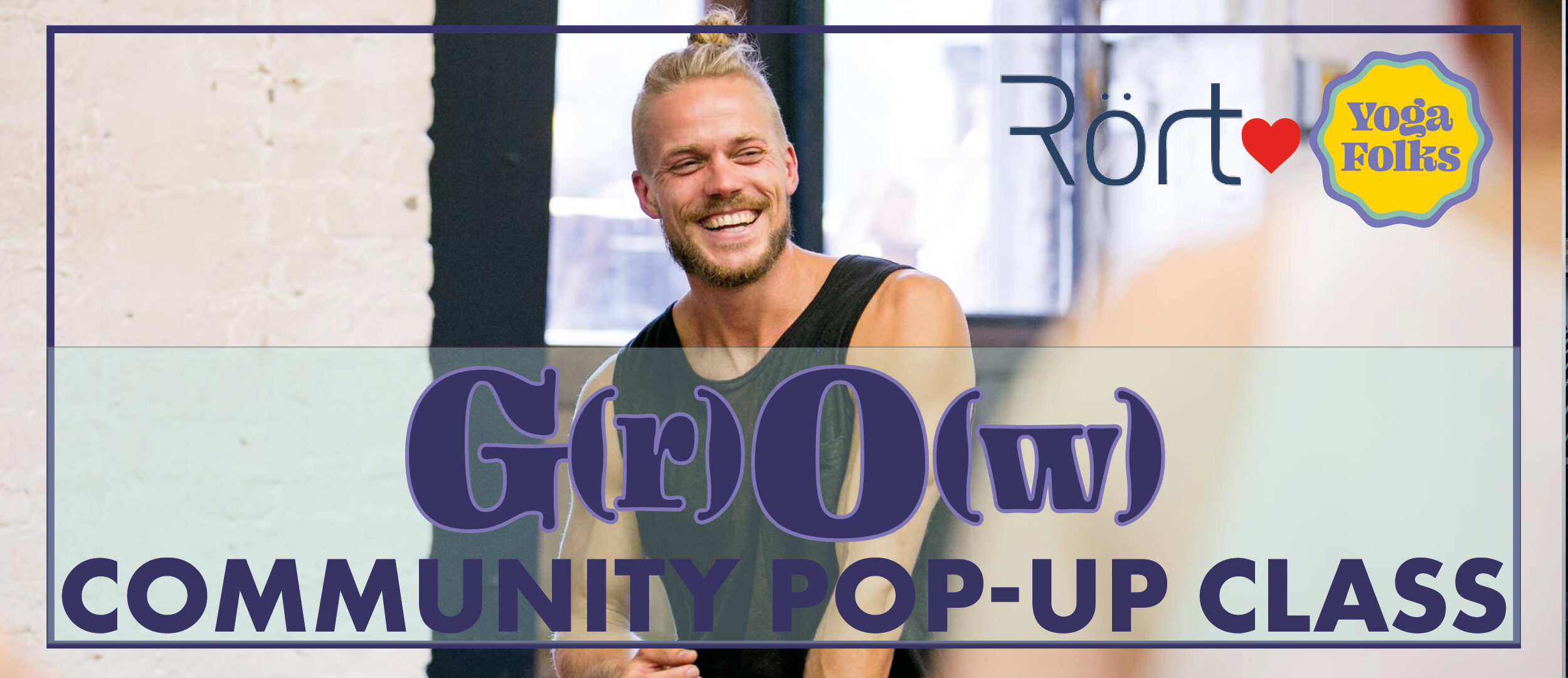 G(r)O(w) – Pop up Community class
OCT 9 14.00-15.30

Join Jeppe Skovgaard (DK/CPH) – the founder of the movement and meditation community Rört – when he visits Yogafolks to offer a Rört-signature yoga practice of mantra singing, light breathwork and a cute and deep asana practice. The practice is for everyBODY ready to lean into community and honest practice and ready to discover that fine sattvic balance – equally grounded and expansive. Let's G(r)O(w)!

ABOUT JEPPE: I live to create transformative meetings and communities. I have done that through lots (!) of teaching (these days mainly yoga and earlier, parkour, acroyoga and thai yoga massage) and through leading and shaping communities. For many years I taught all over Europe and Asia and the past years I have been fully invested in shaping a community in Copenhagen that fuels human growth between a range of spiritual disciplines. Most recent move has been to move deep into the Småland forest on a magical water mill (Möllan Retreat) shaped by nature, heart and hands.

"It is very rare that I have a real crush on another yoga, but for sure that has been the case with Yogafolks. And after having been distance dating the place on instagram for the past year it seems like a great time to deepen the relationship."

FREE FOR MEMBERS
200 SEK Drop in
Book