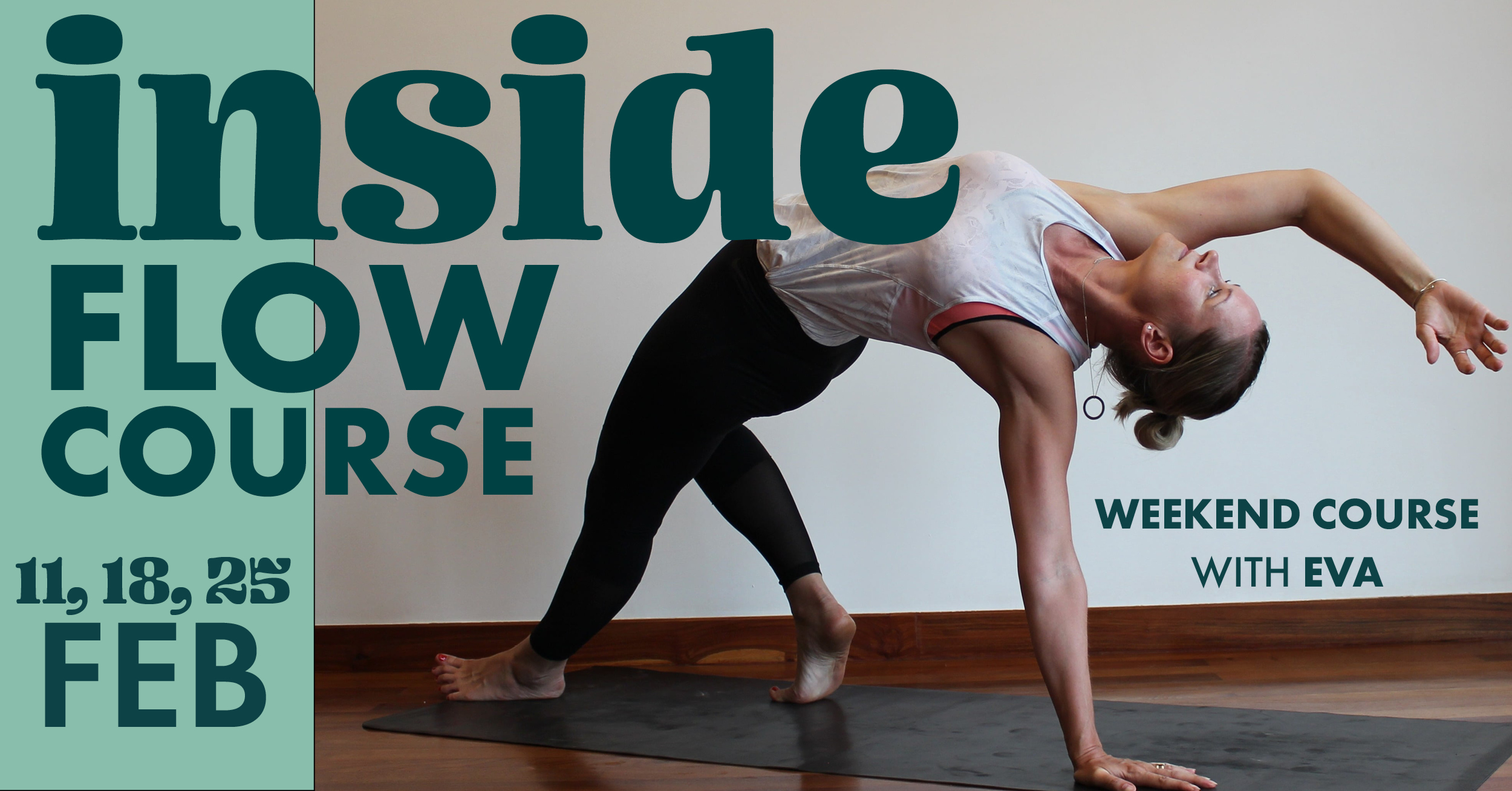 Inside Flow Mini-course
This three week mini course is for all you Inside Flow lovers and those who are curious and haven't yet had the chance to try it.
Dive deeper into this wonderful style and get some juicy tools to understand the practice better. All levels welcome!
14:00- 16:00
11 FEB Introduction to Inside Flow
Never tried Inside Flow? Wonder if it's too hard? Excited to try something new? This workshop is for you. Also for all you nerds who are curious about everything Inside Flow and would love to cover some basics. How to count beats in songs, how to connect beat, breath and flow. Basic transitions and easy flowing.
14:00- 16:00
18 & 25 FEB Dive deeper.
We explore an Inside Flow sequence and break it down step by step. Let's explore transitions and asanas that are typical for Inside Flow. We will cover how you can adjust them and flow with more ease.
We will cover:
Principles of Inside Flow
Counting the beats
Structure of songs
Alignment breakdown
How to find your flow
COST:
1 x Introduction to Inside Flow: 300 SEK
2 x Dive Deeper: 750 SEK
3 x 900 SEK
Dive Deeper covers the same flow in depth. The two classes build on each other and are bought as a package experience. If you want all the good stuff and don't want to miss anything enjoy all three sizzling classes for only 900 SEK!
Book