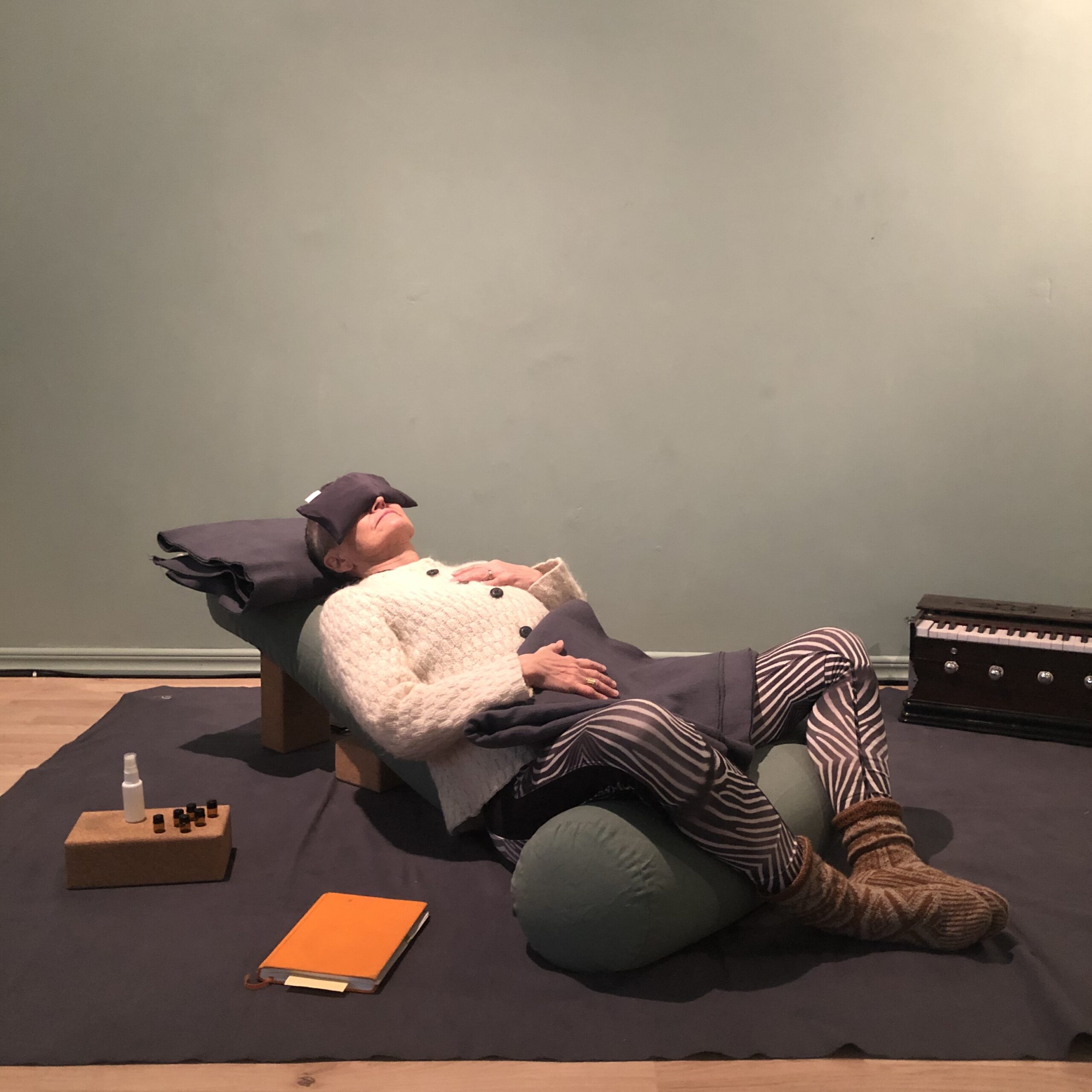 Restorative Chakra Workshops
RESTORATIVE CHAKRA WORKSHOPS
Restorative yoga is a therapeuthic form of yoga, with roots from Iyengar yoga. Use Restorative yoga to feel better in your body, calmer in your mind and happier in you life!
Adding the knowledge about the chakra system can help you gain a deeper understanding of your body.
In Restorative yoga the body and mind are brought into balance when you enter into a state of deeper relaxation. That is possible with the help of props to support the body in different poses so they are as comfortable as possible. All you are supposed to do, is to do less, just breathe and relax!
Through this 2 weekend workshop-course you will learn how to balance the 7 energy centers – Chakras – in your body together with the practice of Restorative yoga.
You will get the philosophy behind it, learn about the locations of the chakras, their functions in your body and the best qualities each chakra governs. All this, while you are resting in beautiful, comfortable, supported and (on a deep level) benefical poses!
The course is divided in 2 weekend workshops, Ann-Cathrin will also use essential oils connected to each chakra to make this experience even richer, you will get your own oils to bring home as well. 
MAY 29 & JUNE 12 14.00-17.00
PRICE: 600 SEK (including 2 workshops, all the props, oils for each chakra)
TEACHER: Ann-Cathrin has been a yoga teacher for more than 20 years, finding the depths of restorative yoga a few years back it has been one of the prominent teachings in her career. She will guide you through the poses and the chakras with stories, smell and music.

You sign up for both occasions, closed group.
[wondr url="/w_application/applicants/form_view/606300a2-c204-4ef3-80e7-01c90a100211/"]