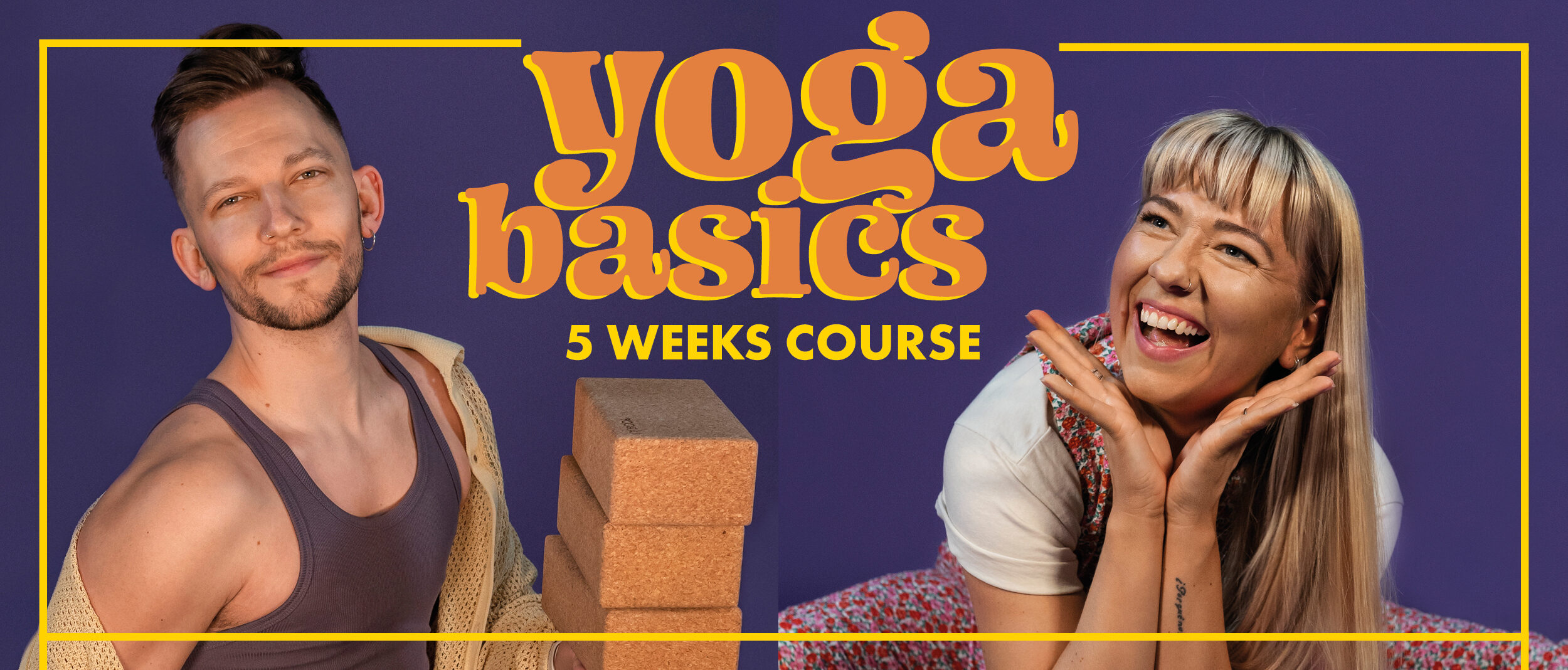 Yoga Basics Course
Wednesdays 19.30-21.00
6 September – 4 October
This 5 week Yoga Basics course is the perfect way to begin or reawaken your yoga practice!

We offer this powerful program designed to introduce new yoga students to the basic yoga techniques, and for anyone who wants to revisit the foundational practice to create flexibility, strength, peace and harmony in the body and mind.
In this course we will work with vinyasa yoga, the synchronization of breath and movement, designed to provide you with a strong foundation that you can bring into your practice – wether it's at home or in a studio.

What we go through during the foundational course:
Introduction to what yoga is
5 basic breathing techniques
Warm up poses, including the moon salutation and sun salutation A & B
Basic standing postures to cultivate strength and balance
Yoga lingo, how to feel comfortable in a yoga studio, common do's and don'ts
Restorative ending poses for relaxation
Short meditations and yoga nidra

Price:
1500 SEK Members
1800 SEK New folks
Booking is binding, can be transferred to someone else
Book