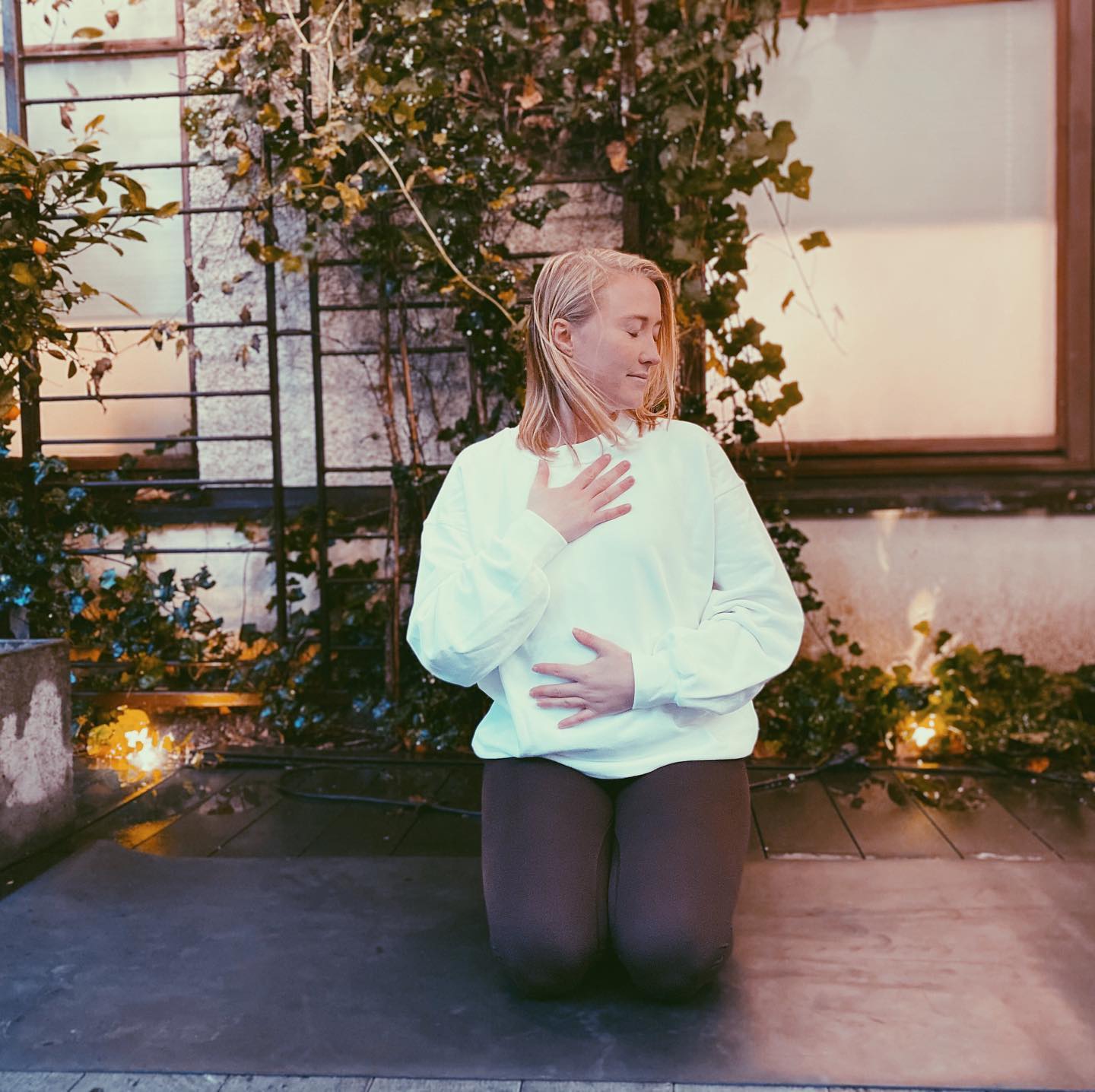 Yoga Therapy (Self-compassion) – 5 weeks
Tuesdays 25/1-22/2-2022
18.00-19.15, only 6 spots.

This is a 5 week course designed for anyone who wants to cultivate the power of self-compassion. From the foundations of Yoga Therapy this course encourages you to dive deeper into your understanding of yourself and find tools to be kinder, more loving and supportive towards yourself in your daily life.

What to expect?
The course includes soft yoga asana, yoga therapy balls, pranayama (breath work), guided meditation and relaxation as well as sharings and reflections with each other and individually. Compassion and self-compassion are shown to have positive health effects such as reduced symptoms of anxiety, depression, less fear of failure, and increased emotional resiliency, stress management, and adaptive coping strategies during challenging times.

Take home message after completing this 5 week course

What is compassion? Let's break it down!
-Reflection and journaling exercises that will guide you towards a deeper understanding of yourself.
– How can we stop being so hard on ourselves?
– Centering breathing exercises that will help you tap into the body.
– Soft movement and massage (both manually and on massage balls) to release tension in the body and be more recipient to your bodily signals.
– Metta meditation – a loving-kindness meditation
– A full goodie bag of mindfulness and self-compassion practices for your everyday life

What is Yoga Therapy?
Yoga therapy is the application of yoga practices to alleviate physical and mental health conditions with the view of promoting self-care and encouraging overall well-being. In yoga therapy we are using specific yoga practices and the known benefits to help alleviate or improvement mental and physical ailments.

Together we will help you find your way back into your body so you can start making the shifts to live a more peaceful, balanced and healthy life.

WHO:
Hi! I'm Ida Farneman; a certified yoga teacher, physiotherapy student and a yoga therapist. I'm a firm believer that yoga is for everybody and can help us feel more centered and connected to ourselves and the world around us. My experience is that through the daily practice of moving, breathing, sharing and reflecting together we can cultivate a deeper connection to ourselves and to the world around us. It is this understanding and exploration of how healing yoga can be that we will work with in our sessions together. Welcome as you are.

Book