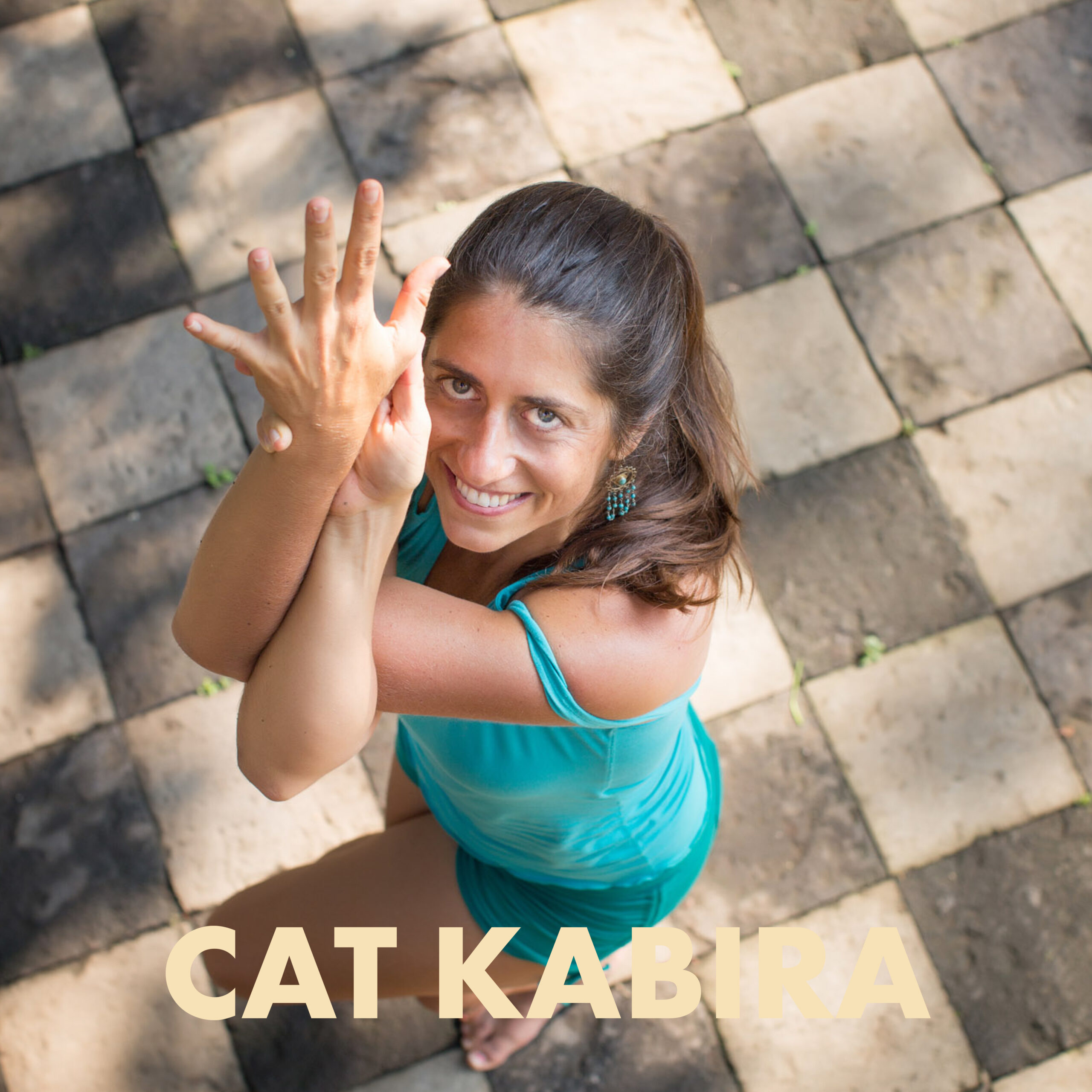 KABIRA ENERGETICS with Cat
Bookings available throughout week 21, 23-29th of May

Cat's back and so excited to share her energy work with you while she's here! Her special blend is "Kabira Energetics" which is based on her training as a biodynamic craniosacral therapist, somatic support, some studies in the Barbara Brennan school, her time spent with shamans and medicine people worldwide AND Cat's own special magic that she was born with. These sessions provide relief for any physical pain you may be feeling (back pain, headaches, neck pain, shoulder pain, headaches, vertigo, TMJ, etc) and are also helpful for mental health, emotional imbalances and deeper healing to transform past trauma. Sessions are practiced both on-body and off-body and can also work with you on ancestral healing and your astral field. She will give you "homework" as well so that you can integrate the session more into your life. Cat has been an energetic practitioner for over 20 years and has founded her own energy school "The Kabira Energy School." 
Whether you're completely new to working with energy or a seasoned practitioner, Cat can support you with what you need and can be especially helpful for those of you who: 
– are sensitive
– have experienced childhood trauma
– are empathetic
– have challenges being in your body
– have challenges setting boundaries
– don't want to be "here" going through a major change in your life
– dealing with anxiety and overwhelm

Booked sessions can be 60 or 90 minutes. 


EATING DISORDERS
Cat also is a certified eating disorder therapist and uses both her skills as a therapist, in trauma work and energy healing to help you develop a healthier relationship with your body and food. She struggled with anorexia, bulimia, and binge eating for years and really understands the pain in not knowing how to eat as well as the path to truly heal. If you feel like you need support in this, feel free to contact her directly. She also supports family members and partners for those with eating disorders. Don't feel like you have an eating disorder but you're tired of how dieting and your relationship with food and your body still might dominate your life? Book a session with Cat 🙂

ABOUT CAT
Cat's trained in biodynamic craniosacral therapy up to level 7 (and assisted) with both Craniosacral Asia (Leonid Sobeleff) and is certified in Upledger. She also has trained in some somatic practices, trauma support, has been influenced by the Barbara Brennan School of Energy and has studied with shamans and medicine people worldwide. She brings to the session the integration of all of her studies and decades of experience plus her original "Cat magic" that she was born with. 

PRICE
1690 SEK for 60 mins
2350 SEK for 90 min

TO BOOK
Email CatKabirayoga@gmail.com for booking or inquieries.