The Folks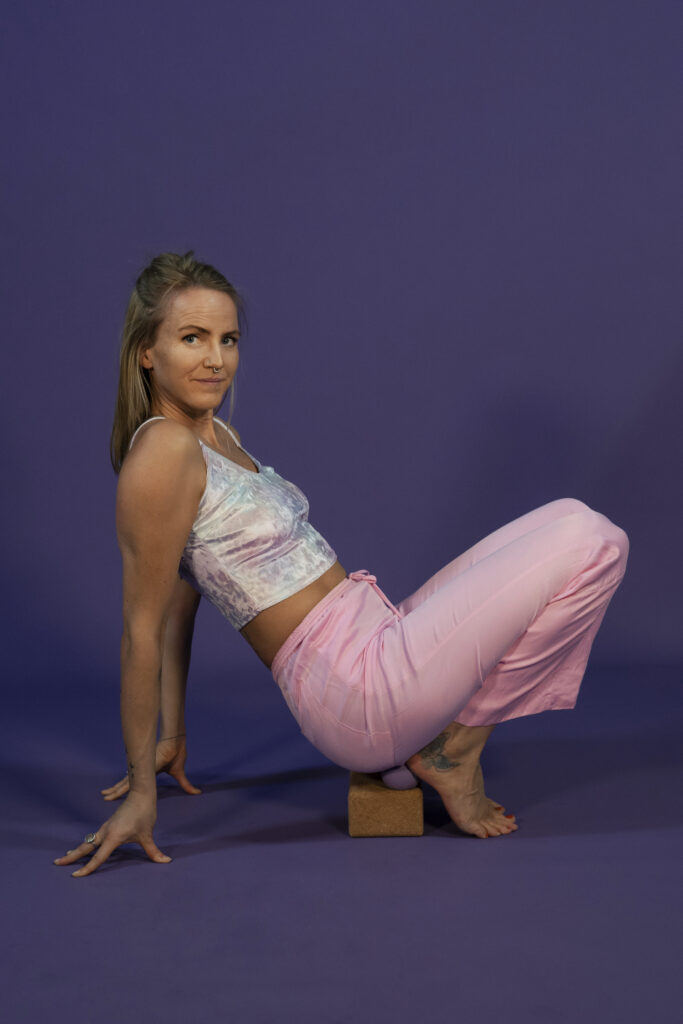 Josephin Westerlund
Founder, Head of school & teacher
Josephin has over 1500 hours of training (Vinyasa Krama, Bhakti Yoga, Restorative yoga, Meditation, Pranayama, PT, Hands on assist, Sequencing, Yin yoga and Yoga Nidra and 8 years of facilitating/teaching experience.
A constant dedication of bringing it back to the root, to the foundations of the practice, meeting each movement on the mat as a beginner.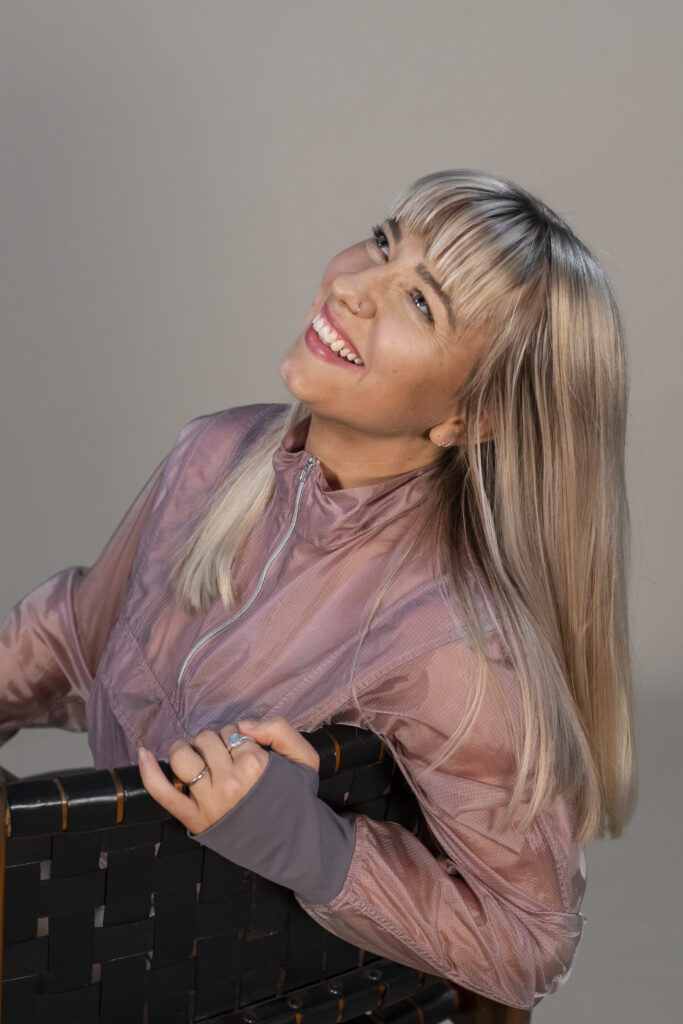 Isabell Johansson
Owner, CFO & teacher
Isabell has done the 200hrs Vinyasa Krama Teacher Training at Yoga Folks in 2021 and 50 hour trainings in Ashtanga Yoga, Mindfulness and Ayurveda. She has assisted the 250hr Vinyasa training in 2022 and is now assisting teacher for the 250hr Vinyasa training in 2023 .
She has been practicing yoga for about 10 years now and her heart beats a little extra for bringing yoga into all aspects of life, especially the business world.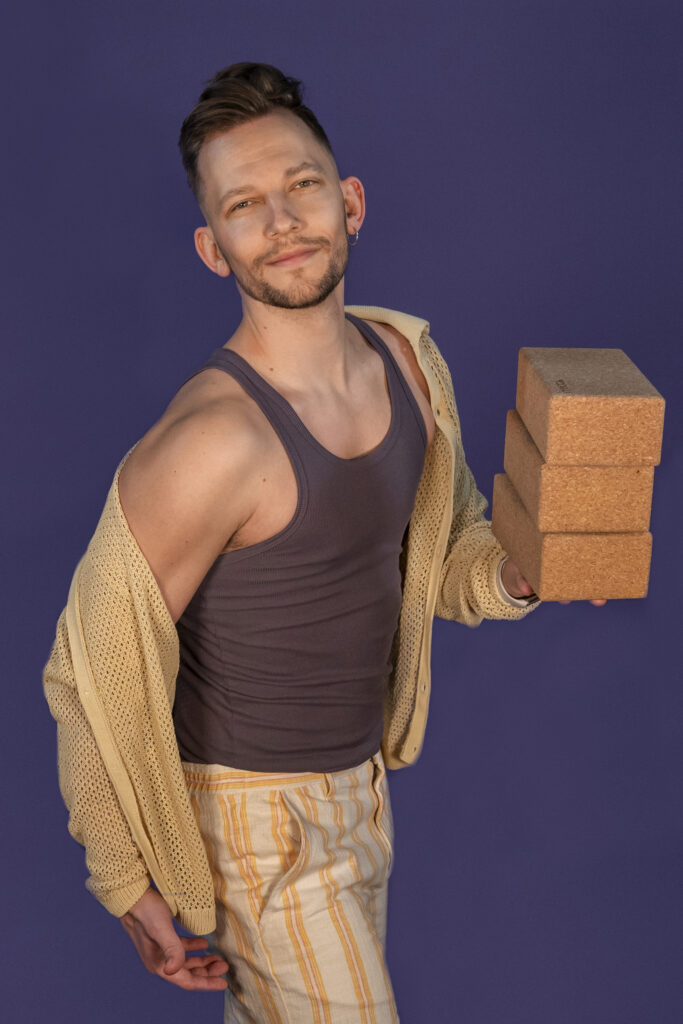 Viktor Westerlund
Board member, Yoga & Blow out teacher

Viktor's been with us from the very start, through thick and thin, anything from banging down walls, business planning to help build our community.

Viktor did his 200 hr Yoga teacher training in 2017, and loves to bring his playfulness and bright energy into everything that he does from the teachers mat.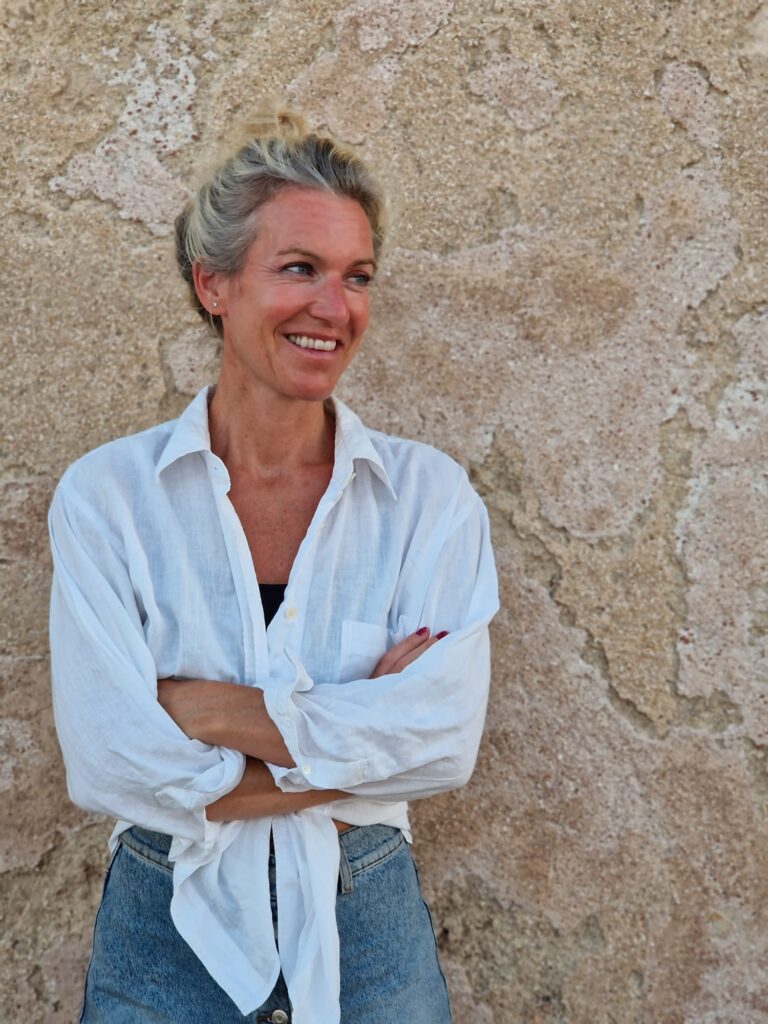 Josefin Kollberg
Psychosynthesis therapist, Couples therapist & Yoga teacher
Josefin is a certified therapist working with an integrative approach with its foundation in psychosynthesis.
Passionate about exploring human connections, how we in creative ways can get to know ourselves better, heal and grow. Josefin completed her 200hrs Vinyasa Krama Teacher Training at Yoga Folks in 2021.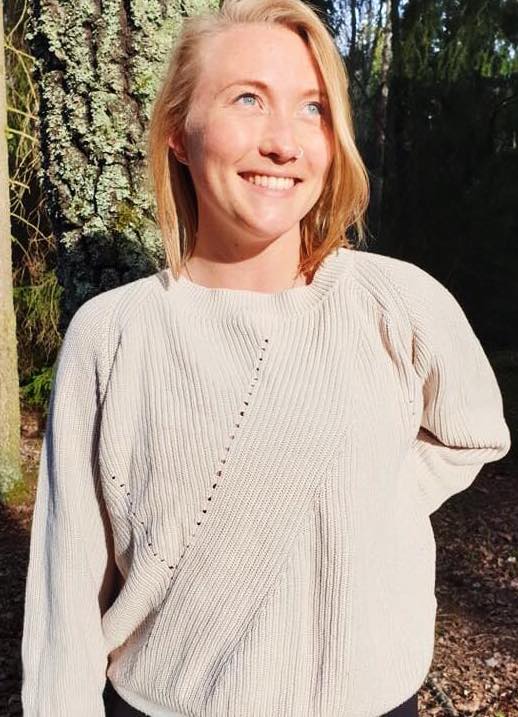 Ida Farneman
Yoga teacher, physiotherapist & Yoga Therapist

This is Ida Farneman, wisdom in a cute package
It was when she did her yoga teacher training in India she quickly noticed how the practice affected her, not only physically but also emotionally and spiritually.
Idas experience is that through the daily practice of movement, breath, stillness, as well as sharing and reflection she started connecting to herself in a different and more holistic way, and we are over the moon happy that she's here to share it all with us!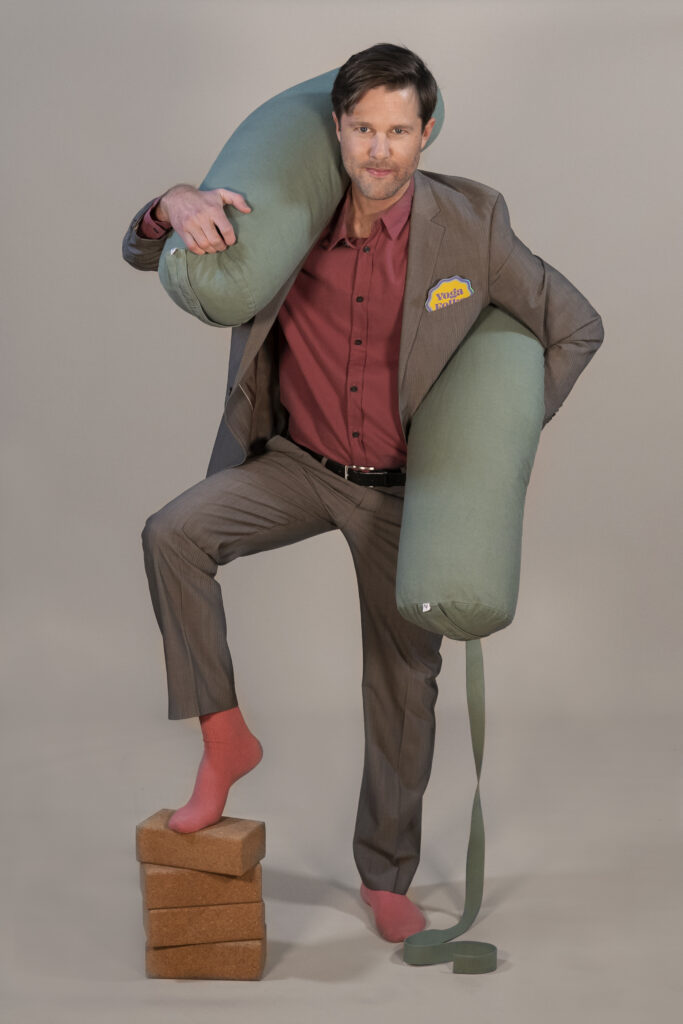 Mikael Henriksson
Rocket Vinyasa teacher

Our Rocket Man at Yoga Folks, Micke will get you upside down, inside out and all around.

Favourite morning routine: Coffee & trying to stay alive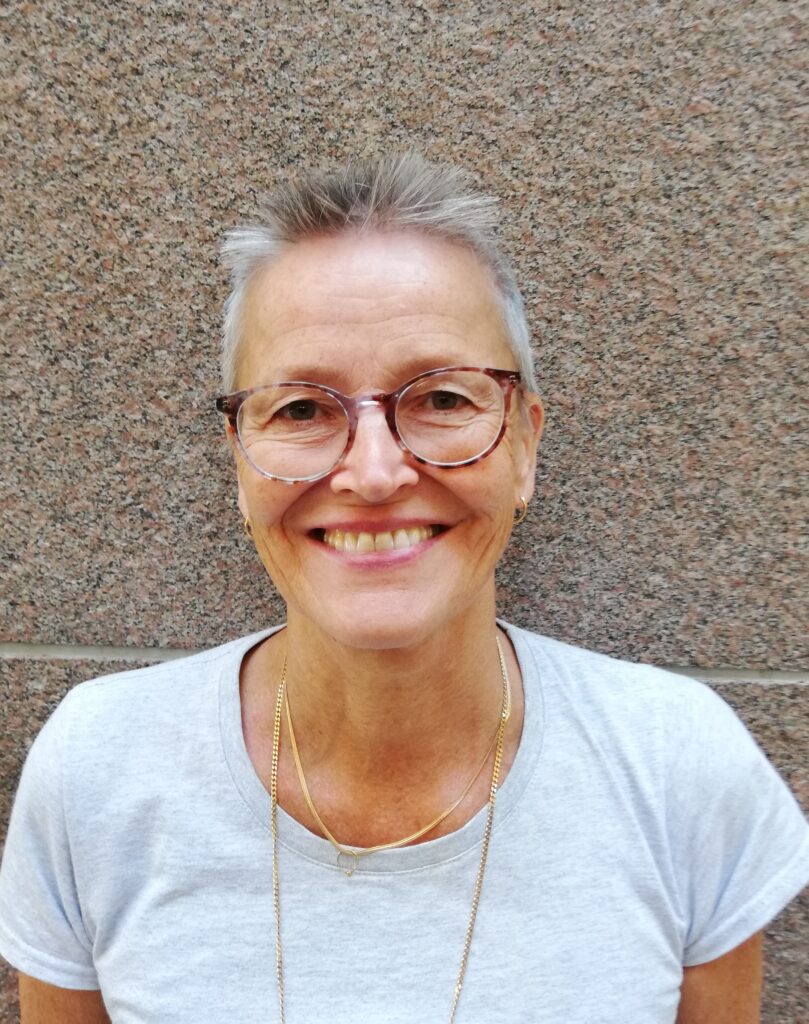 Ann-Cathrin Jansson
Yoga teacher & course facilitator

Yoga mama here in the house! Yoga has been a part of Ann-Cathrins life for over two centuries, and is now a full time interest and passion. Mama loves to bring the attention to the breath, emphasize the power of rest but keep the yoga available to all and everyone.
Best quote: Fit the asana to the person, not the person to the asana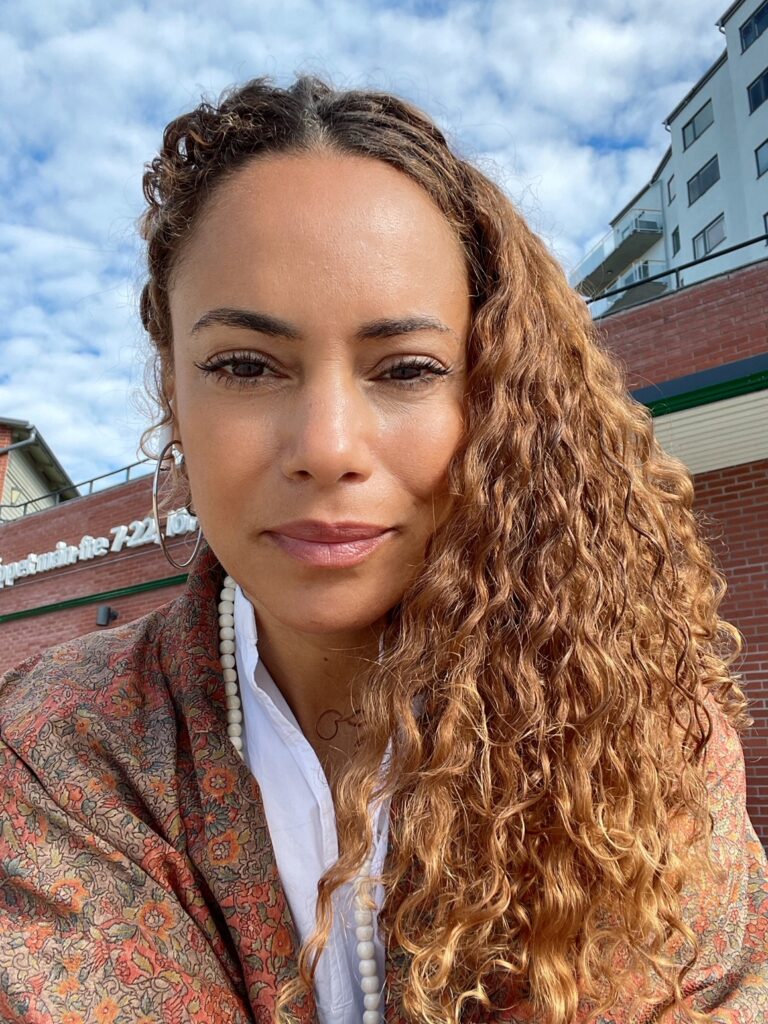 Charlene Edlund
Counselor & Yoga Teacher

Char has an intuitive and spiritual approach to yoga. She welcomes you to dive deeply and explore the inner landscape of your Self, through compassionate self-inquiry, visualization, breath & self-care practices.
She is passionate about vinyasa slow flow; combining yoga philosophy and asana practice to create a soulful meditative flow.
Charlene completed her 250hrs Vinyasa Krama Teacher Training at Yoga Folks in 2022.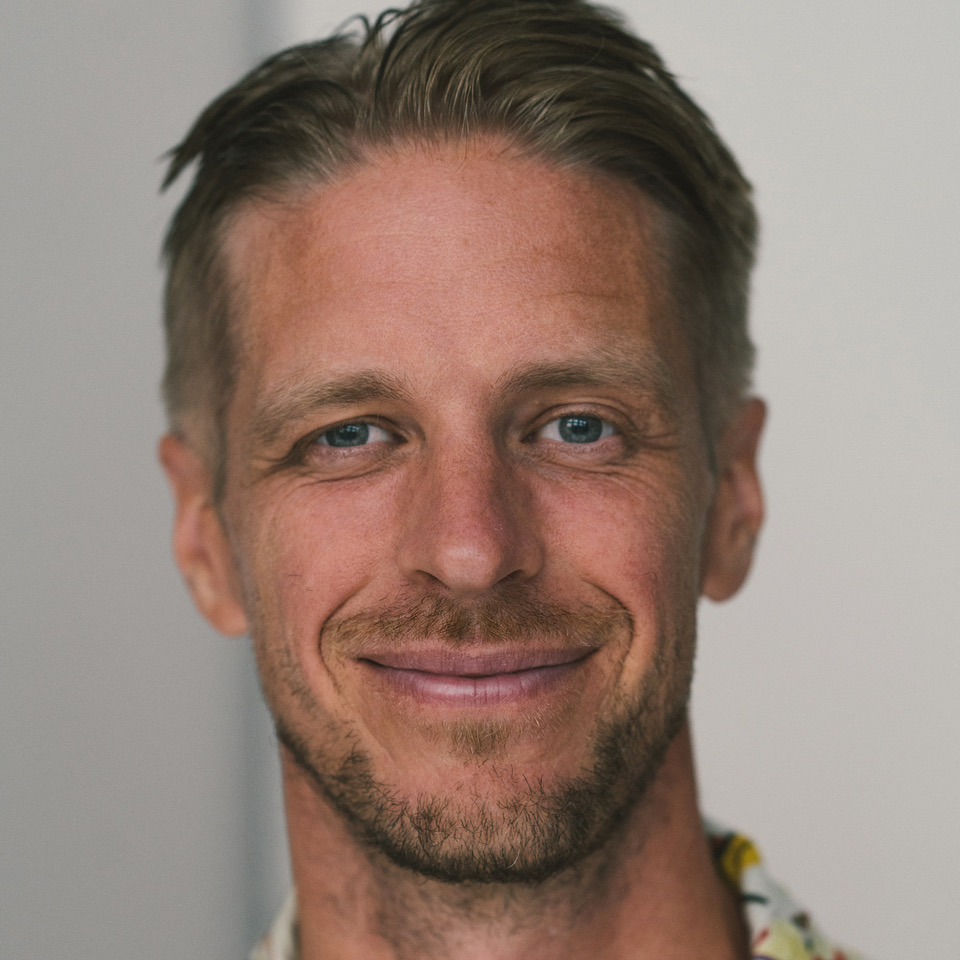 Emil Nylander
Yoga & Breathwork teacher
Emil's deep interest in breathwork began as he explored the Wim Hof method which fundamentally changed his relationship to the breath as he realized how much power it truly holds.
Through his studies of the ancient yoga teachings it became very clear that the art of breathing is somewhat of a forgotten art, which is only now starting to resurface broadly. After certifying as a breath guide at Hale center where a variety of breathwork techniques are taught, he is now facilitating sessions in a safe context where the invitation is to explore ones own breath in a playful and open-minded manner.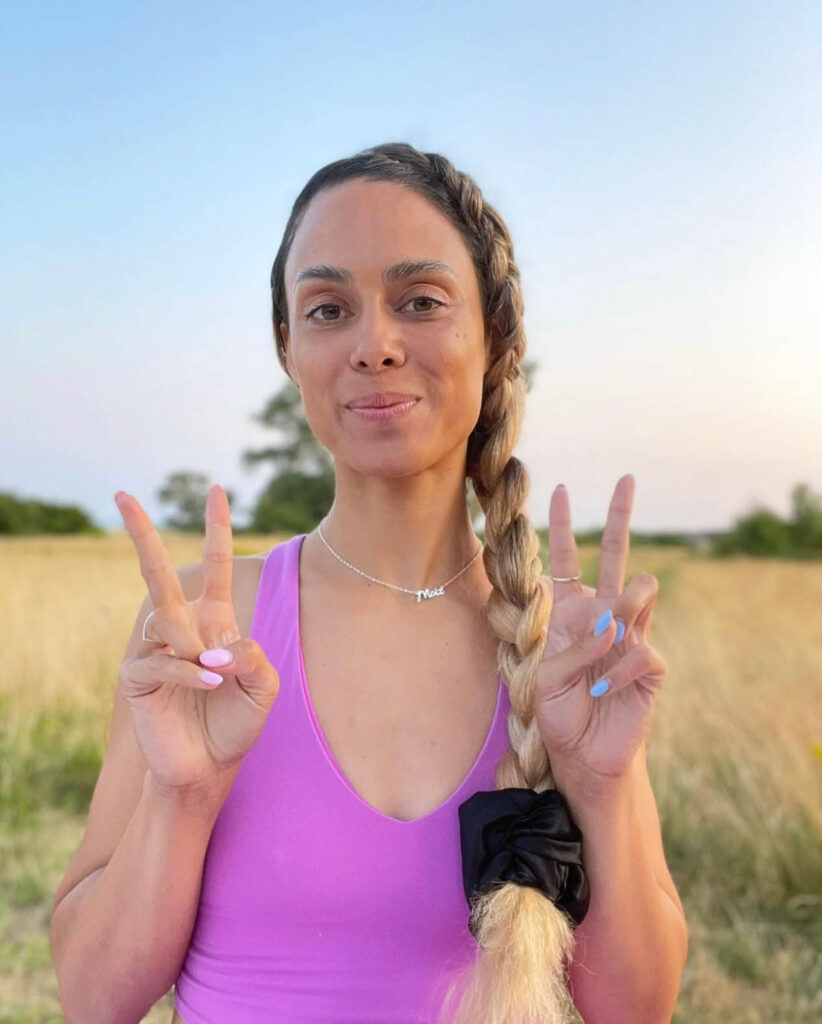 Moira Ingeltun
Self-Care Yoga Teacher

Moiz loves to indulge in self-care practices: slow flow vinyasa, yin yoga, restorative yoga, gua sha massage on the face & leggies – and yoga nidra. Lovely aspects of yoga that bring the inner and outer layers of the body, including the brain – back into homeostasis.
She is passionate about conscious rest, conscious breath and awakening a self-awareness for where ones boundaries and needs lye.
She has completed her 250 hrs Vinyasa Krama at Yoga Folks in 2022.
Join Moiz's classes to open the heart, enjoy slow lymphatic massage, calm the nervous system and treat yourself to some well-deserved self-care.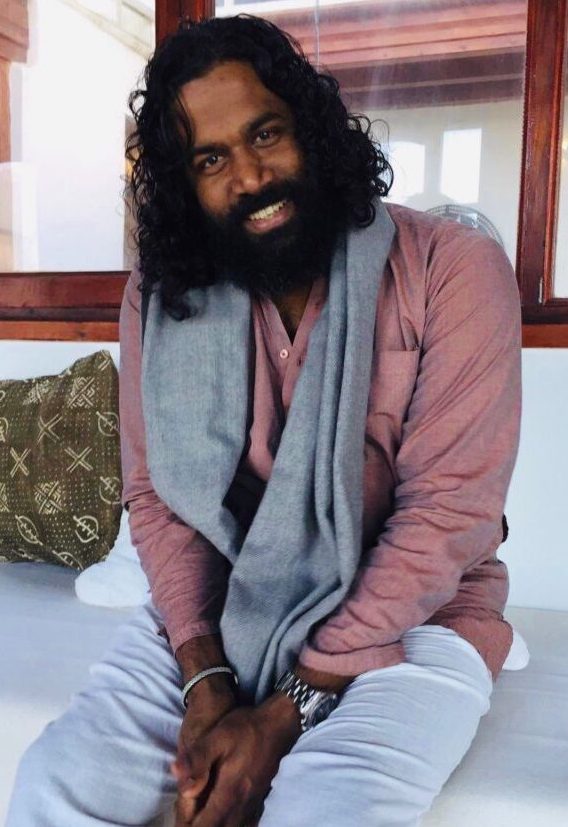 Sudheesh M Balakrishnan
Yoga teacher & therapist
Sudheesh is born in Kerala, India, and now lives in Stockholm with 2 kids and a furry little dog named Thor. He was introduced to yoga early in life, and now spends his time teaching yoga and giving ayurvedic treatments.
With a great sense of humor and compassion he teaches sweaty, classical classes where you can expect alignment cues, hands on-assist and random jokes. Yoga Folks LOVES Sudheesh.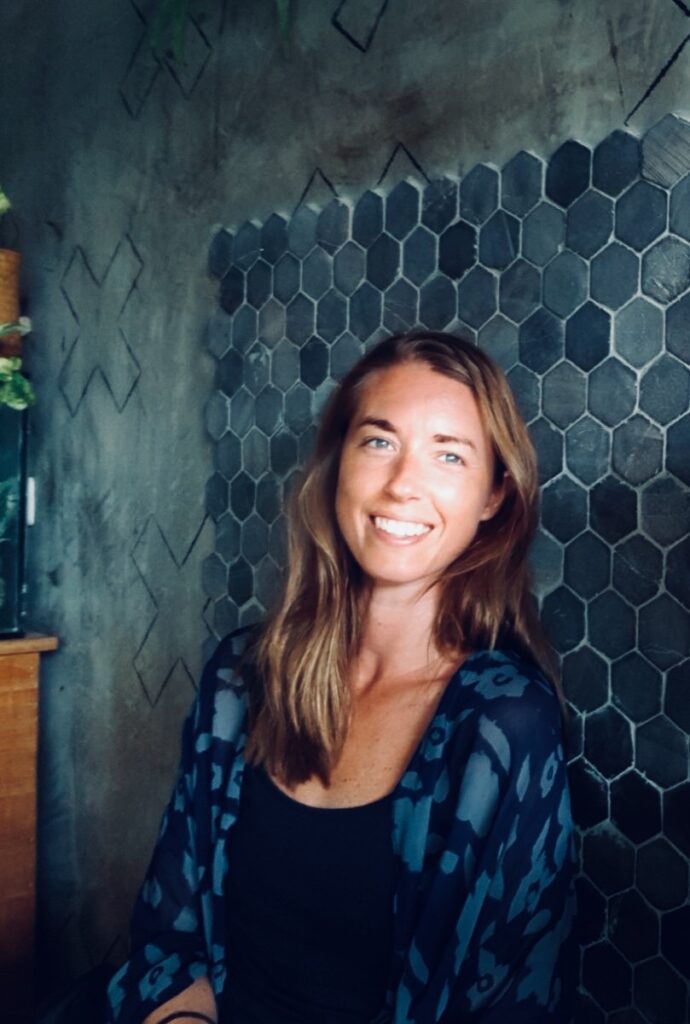 Sophia Piehl
Energy Healer
Sophia is born and raised in Stockholm and is dreaming of a life in the Mediterranean.
She is a chocolate lover, an introverted extrovert, and loves dogs more than people. Currently she is studying and exploring animal healing and is passionate about normalizing the world of energy.
Trainings: Alchemy of Touch level 1, Reiki level 1 & 2, Biodynamic Energetics level 1 & 2 with Cat Kabira, Animal Communication & Healing with Lisa Tully.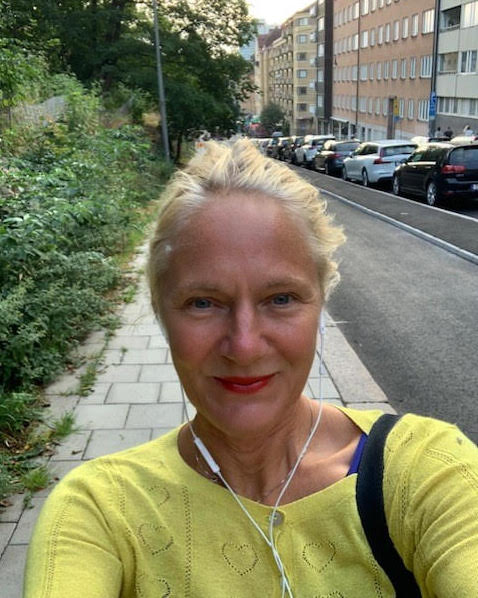 Johanna Garpe
Vinyasa Yoga Teacher

Johanna is passionate about sweaty flows, alignment, creating opportunities for smiles on the mat (&…arm balances…).
She loves when asana practice becomes a moving meditation where one learns and unlearns with compassion, curiosity and joy.
She has completed her 250 hrs Vinyasa Krama teacher training at Yoga Folk in 2022 and trainings in Arm balances, Inversions and Hands on Assist.
Favourite quote: 'Learn as if you were to live forever" /Mahatma Gandhi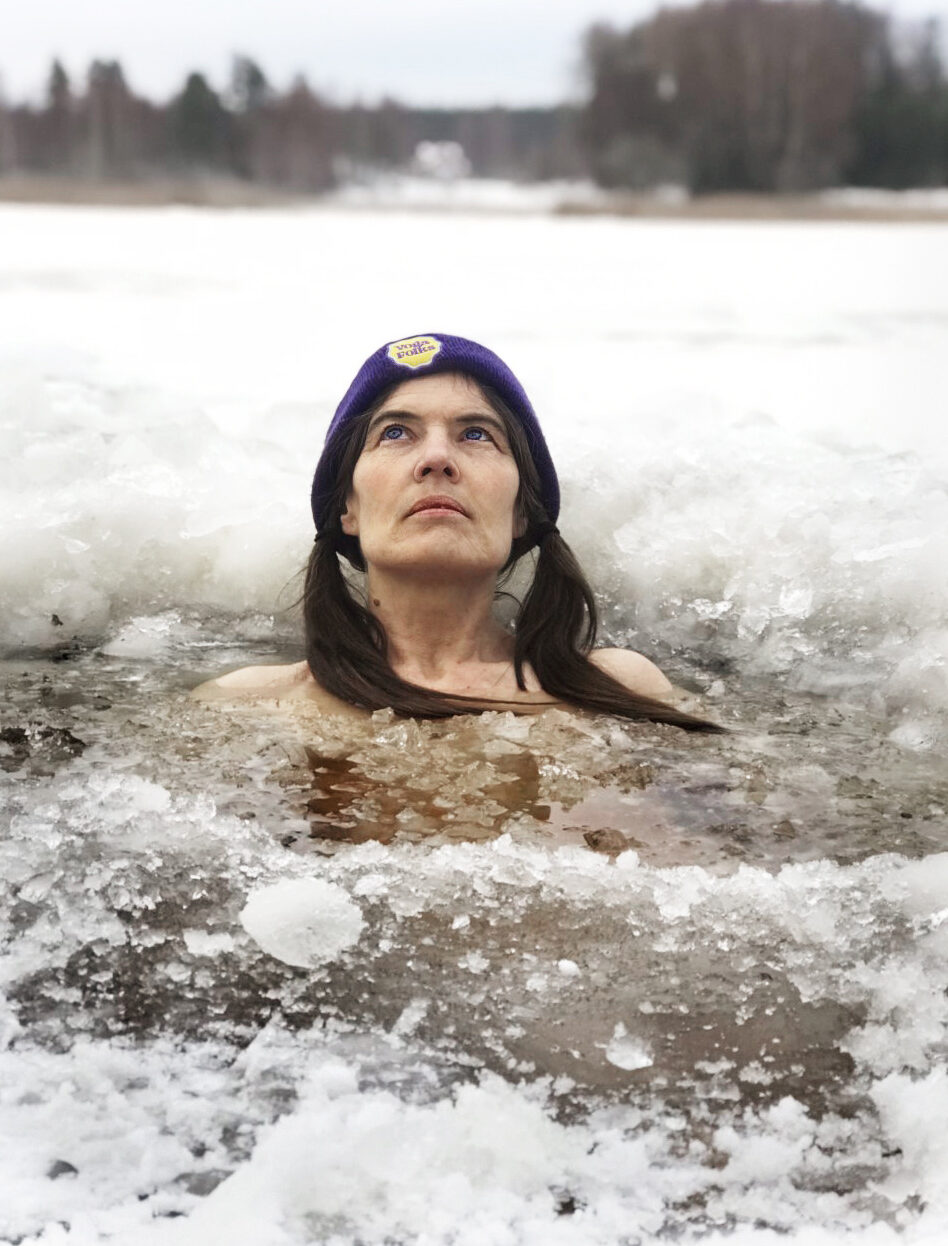 Trishula Littler

Prenatal, Mamma Baby Yoga, and Special Events
Trishula is a certified Yoga therapist and teacher.
Ice Breaker & lover of colours .
She comes with an abundance of life experience, decades of personal practice, and over 15 years of teaching. Loves taking care of students and making everyone feel welcome.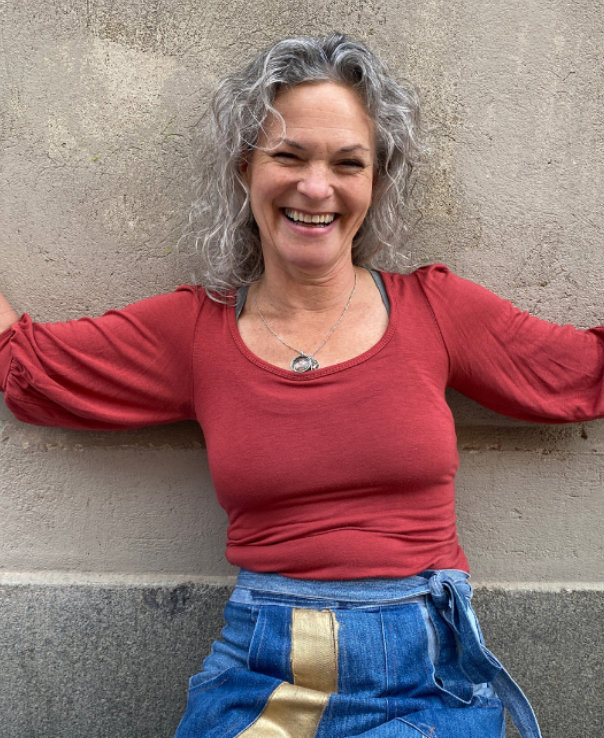 Ellie Davis
Body worker – Chi Nei Tsang
Since 1993, Ellie has used her creative skills as a bodyworker, actress, and writer in many cities around the US and in Sweden.
After practicing conventional massage for 15 years, she began learning Chi Nei Tsang in 2008 and am thrilled to have
received Level III practitioner status from the Chi Nei Tsang Institute and TaoTouch in Berkeley, CA from master teacher,
Gilles Marin.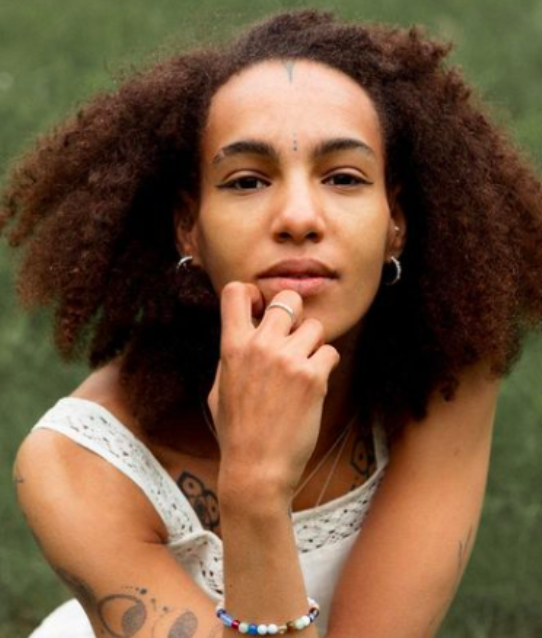 Sara Solomon Utberg
Creative Flow Yoga teacher